Why should you design for emotion?
The short answer is that emotion is an overriding influence in our daily lives (Damasio, 1994). It constitutes our experiences and colors our realities. Emotion dominates decision making, commands attention and enhances some memories, while minimizing others (Reeves & Nass, 1998).
Emotions and Meaning
The emotions we feel allow us to assign meanings to the people and things that we experience in life.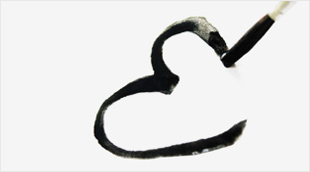 Most of the time, pleasure means "good" and pain means "bad." When we use products, websites and software applications, we experience complex social and emotional responses that are no different from the responses we experience when we interact with real people (Desmet, 2002).
Emotion and Personality
Over time, the emotional expressions that we perceive in both people and things can come to be seen as "personality traits" (van Gorp, 2006).
We perceive personality in the things in our environment and then form relationships with those things based on the personalities we've given them (Reeves & Nass, 1998). As Donald Norman put it: "everything has a personality, everything sends an emotional signal. Even when this was not the intention of the designer, the people who view … infer personalities and experience emotions. … Horrible personalities instill horrid emotional states in their users, usually unwittingly" (van Geel, 2011).
Our tendency to perceive emotion and personality in things is utilized by marketers and advertisers, who target advertisements for particular brands to the audiences of specific shows. The "personality" of each show—represented by its look, feel, and emotional tone—is known to attract an audience that fits certain demographics and has certain tastes. "Modest people are more likely to watch the blue-collar hero show Deadliest Catch, while altruistic people tend to prefer cooking shows like Rachael Ray and reality shows with happy endings like The Bachelor" (Bulik, 2010).
We perceive personality in things and then form relationships with those things based on the personalities we've perceived in them.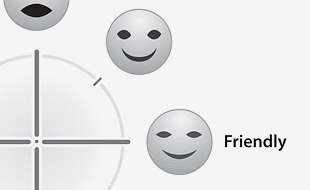 Because of people's natural tendency to perceive personality in things, they form relationships with those things based in part on the personalities they perceive. Personality traits contribute to our choices in terms of the media (e.g., TV shows, music) we choose, the products we purchase and the story of the brands we embrace or ignore (Govers & Schoormans, 2005).
Five Reasons to Practice Emotional Design
To create better value for both your clients and their customers, begin considering your users' emotional responses as part of your design process.
Emotions affect key cognitive functions on both the conscious and unconscious levels. Let's take a more detailed look at the reasons that emotion has such a profound influence on the success of a design:
In upcoming posts, we'll be covering these five reasons to design for emotion, adding news and updates, and posting excerpts from the book, so stay tuned.
next: 1. Emotion is Experience >
Bulik, B. S. (2010). You are what you watch, market data suggests. Adage. <http://adage.com/article/news/research-links-personality-traits-tv-viewing-habits/146779/> Accessed 2.13.11.
Damasio, Antonio, R. (1994). Descartes' error: Emotion, reason, and the human brain. Florida: Grosset/Putnam, Inc.
Desmet, P. R. (2002). Designing emotions. Delft: Pieter Desmet.
Govers, P. C. M., & Schoormans, J. P. L. (2005). Product personality and its influence on consumer preference. Journal of Consumer Marketing, 22(4), 189–197.
Reeves, B., & Nass, C. (1998). The media equation: How people treat computers, television and new media like real people and places. Cambridge, UK. Cambridge University Press.
van Gorp, T. (2006). Emotion, arousal, attention and flow: Chaining emotional states to improve human-computer interaction. Master's degree project, University of Calgary, Faculty of Environmental Design, Calgary.
| back to top |
Category: Chapter 1 Excerpts