Design for Emotion is a guide to understanding and applying emotion and personality to create products, applications and websites that are more desirable, usable and useful.
Creative professionals who design consumer products, entertainment, software, websites, marketing and communications are beginning to appreciate the importance of evoking emotions and personality to capture viewers' attention and provide more satisfying experiences.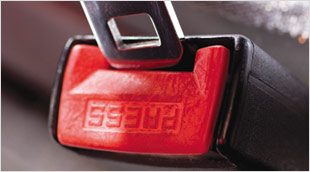 Based on the authors' combined experience of over 30 years in graphic, interactive and industrial design, user interface design, human factors, ergonomics, product management and product innovation, Design for Emotion is your guide to creating emotional products, apps and websites.
Who Should Read it?
Designers, UX professionals, marketers, product managers and communication professionals
If your business depends on understanding people's emotional responses, communicating persuasively, or designing the personalities of objects, brands and experiences, you should read this book.
What You'll Learn
You'll learn the why, what, when, where and how of designing emotion and personality.
Design for Emotion addresses the basic questions around designing emotional experiences; why, what, when, where and how do we design for emotion?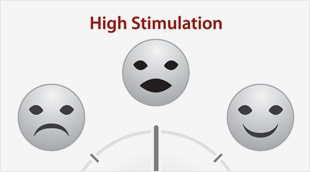 You'll learn why you should be incorporating emotion into your design process. You'll discover what creates emotional responses along with when and where to apply emotional design principles. Finally, you'll learn how to use design elements to trigger emotional responses.
Extensive real world examples and comparisons show how design communicates emotion and personality.
With extensive real-world examples to help illustrate how emotion and personality are communicated through design, Design for Emotion isn't just another book on design theory – it's an imminently practical guide to applying and eliciting emotion in design.

Design for Emotion:
explains the relationship between emotions and product personalities
details the most important dimensions of a product's personality
examines models for understanding users' relationships with products
explores how to intentionally design product personalities
provides extensive examples from product, web and application design
includes a simple and effective model for creating more emotional designs
Interviews and Case Studies
The book features interviews and case studies from professionals practicing emotional design.
With insightful interviews and case studies, Design for Emotion helps illustrate how emotion can be applied in your design process.
Interviews
Case Studies
Microsoft Windows Phone 7 Reference Designs – by Moni Wolf
The Emotional Elements of PICO™  – by Matt Pattison, Shayal Chhibber, Damian Smith and Chris Fryer
Harness the power of emotional design to enhance products, websites and applications while improving user experience and increasing customer satisfaction. Design for Emotion will help you communicate your client's message and brand values with the appropriate emotions and personality for their target audience.
Find out more about the AUTHORS
| back to top |