In the context of consumer products and user interface design, what we've come to call "affective" or "emotional design" represents a different approach to acknowledging and addressing user's emotional needs.
We've always been affecting the emotions of the people who use the products we design.
Still, formal acknowledgement of "emotions" as a goal for design is relatively recent in the west. However, there are other cultures with deeply held traditions of emotional design that go back centuries.
Japanese culture has a longstanding tradition of designing for emotions and moods. Two elements in Japanese aesthetics relate to our discussion of emotional design.
Kibun – building in a mood
Kanjo ni uttaeru – touching the emotions
Kibun means feelings, frame of mind or mood.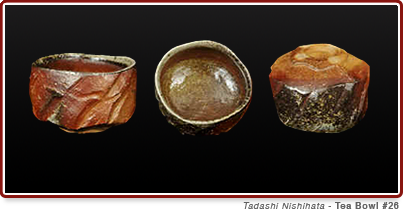 It usually refers to a mood of reverence and a recognition and appreciation of impermanence, as in wabi-sabi, but other moods and feelings can be targeted as well. A beautifully designed tea bowl can evoke feelings of vitality and richness. Evoking a mood through an object is kibun.
Kanjo ni uttaeru means appealing to the emotions.
A thorough consideration of how to satisfy emotional wants and needs underlies the distinctive Japanese approach to otherwise everyday interactions. This emphasis on emotions is as evident in transaction-based, business relationships as it is in social, inter-personal interactions.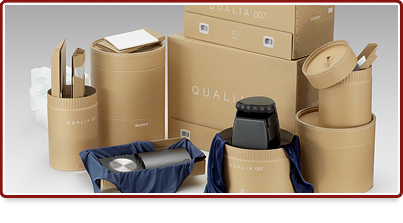 It's evident in the design of many objects and even in the rituals involved in their purchase. For example, the extreme (to this westerner's eyes) hospitality and ritual surrounding the purchase of a simple box of rice crackers. It's also revealed in the emotional appeal of utilitarian, functional objects. Just as a set of handcrafted plates made of paper can transcend their day-to-day function of merely holding food, normally disposable packaging can be beautiful enough to transcend merely transporting consumer goods.
If you're interested in learning more about Japanese aesthetics and emotion, a good introduction to over 50 terms in the Japanese aesthetic vocabulary can be found in:
Elements of Japanese Design, by Boye Lafayette de Mente, Tuttle Publishing, 2006.
| back to top |
Category: Opinions