Contribute
The window of opportunity to contribute an example has closed.
For the last few months, we've been asking you to contribute examples of emotional design for possible inclusion in our book, "Design for Emotion".
You submitted dozens of examples of emotional design for the book.
We were overwhelmed by the response and we'd like to thank you very much for all your contributions!
Every submission we received will be entered into a draw to win an Amazon Kindle
, courtesy of Affective Design Inc. If we use your example in the book, we'll be sending you a FREE copy.
Contributions
Every day, we interact with designed objects and interfaces in our environment. Some interactions leave us feeling positive and upbeat, while other interactions are negative and disappointing.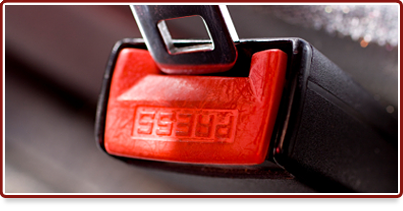 Example – Annoying Seatbelt Beeper
"A minute or two after sitting down in my friend's SUV, an annoying beeping sound started. Grudgingly, I fastened my seatbelt and the noise ceased. But the beeping had accomplished its purpose; I changed my behavior and fastened my seatbelt."
We asked readers to think about a time in the last few weeks that they had a strong emotional reaction while using some object or interface. It could have been some thing in their home, or car, or an object like their cellphone. Submissions could have been a story like the sample example, or even just a few words about how some thing in their lives affected them emotionally.
You sent in your contributions. Now, we'll pick the best examples for the book.
The book is set for publication in 2012. We'll be emailing contributors to update them on our progress, the draw and their submissions.
| back to top |